Positions at Camp
General Counselors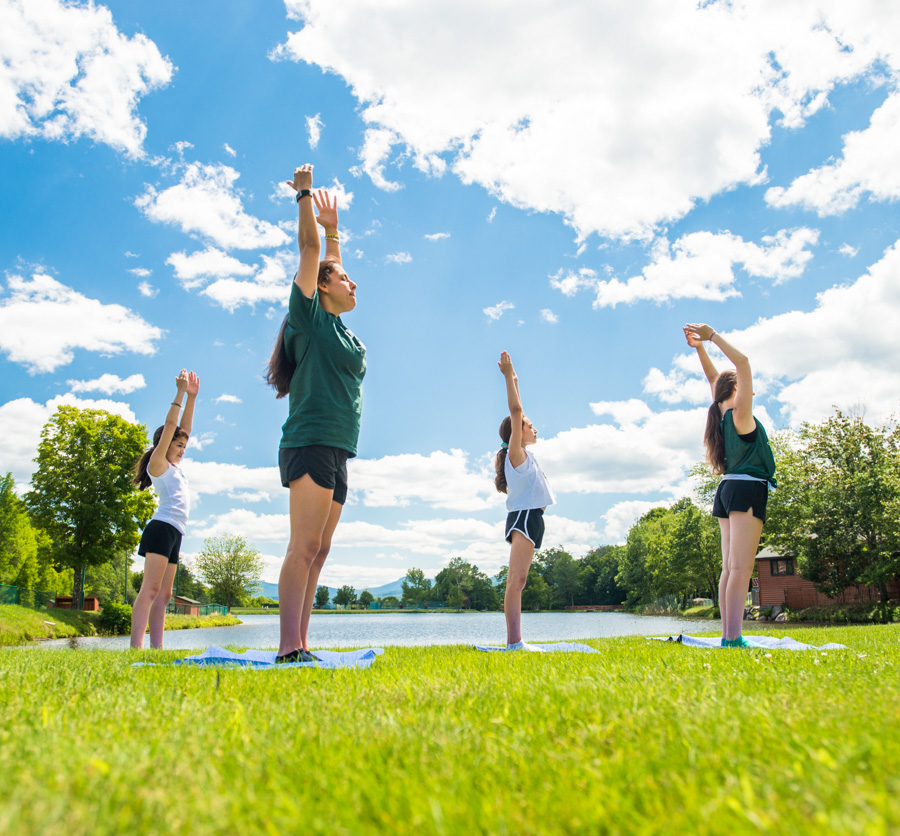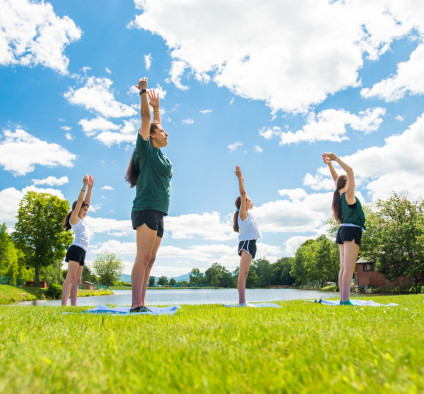 In each bunk there are 2 General Counselors and 1 Specialty Counselor. The General Counselors spend all day working with their campers and participating in the activities with them. In order to be a General Counselor, you must have compassion, great listening skills and the ability to relate to kids. We look for applicants who have experience working with children and who want to have a positive impact in our campers' lives.
Specialty Counselors
Our specialty area counselors live in a bunk with campers, have bunk responsibilities and serve as a role model for campers. However, once the daily activities start, specialty counselors report to their respective specialty area for the six activity periods. The Specialty Area Director will provide guidance and training to ensure each specialist performs to the best of their ability. Applicants must demonstrate a strong aptitude in their specialty area and must have experience teaching/coaching children.
Athletics & Fitness
Basketball, Softball, Baseball, Soccer, Tennis, Roller Hockey, Lacrosse, Golf, Volleyball, & Football, Cheerleading, Gymnastics, Spin, Yoga and Zumba
Waterfront
Swim Instructors – WSI's & Lifeguards certified staff
Lake & Boating Specialist – Canoeing, Kayaking, SUP, and Row Boating
Waterski Specialist – Waterskiing and Wakeboarding
Adventure
Rock Climbing, Ropes, Mountain Biking, & Camping
Creative Arts
Theater, Dance. Music, Photography, and Culinary Arts
Candlemaking, Ceramics, Macrame, Painting, Jewelry Making, Woodshop, Costume Design, Knitting and Crocheting
Communication, Design & Technology
Television, Film, Radio Broadcasting, Digital Design, Robotics, Computer Programming, 3D Design and Printing
Specialty Area Director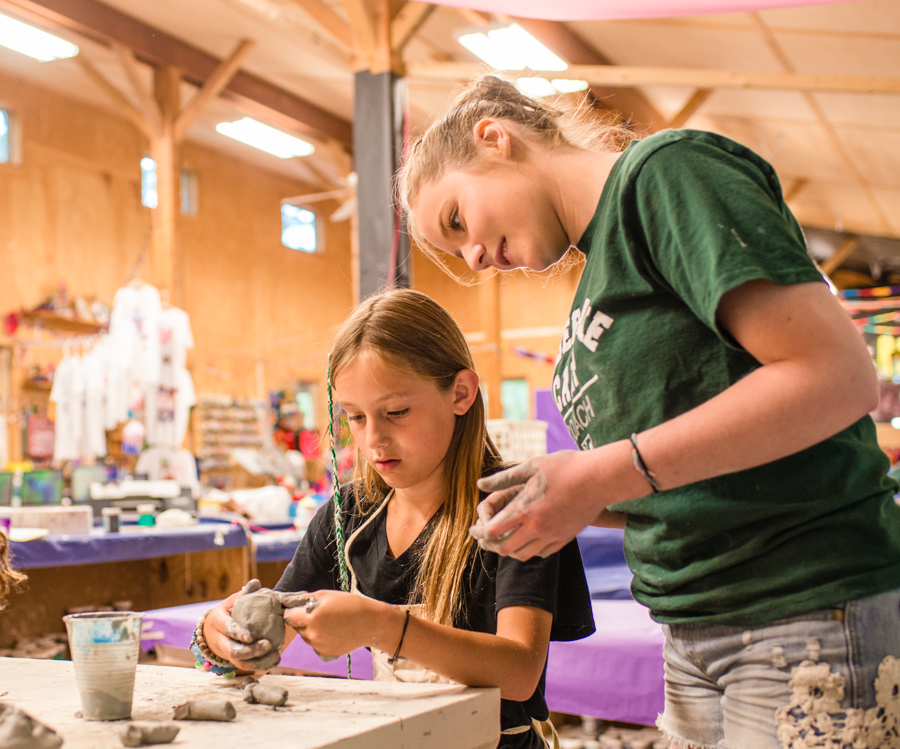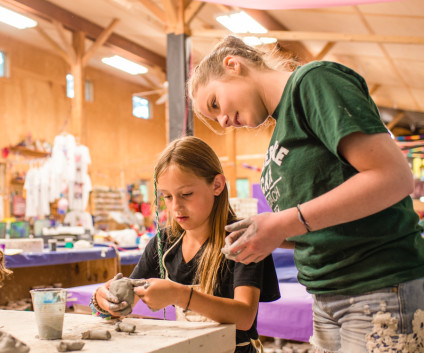 You will lead, teach, supervise and ensure the overall safety of the specialty area. Applicants must demonstrate significant experience teaching/coaching in the specialty area, as well as the ability to train and supervise a group of assistants. We require our Directors to be able to work autonomously, developing their own program within our camps' philosophy.
Includes Program Director, Athletic Director, Head Basketball, Head Baseball/Softball, Head Hockey, Head Soccer, Head Lacrosse, Creative Arts Director and Waterfront Director.
Group Leaders
Group leaders act as a liaison between the head counselors and the group or division for which they are responsible. They are in the bunk with the kids and are direct supervisors of the campers and counselors in their group. They assist the head counselors with all activities, bunk issues and staff performance. The group leaders are fully involved in all aspects of their campers' day, including meal supervision, bunk management and scheduling.
Support Service Staff
Support Service Staff work behind the scenes to ensure camp is running smoothly, working in food service, housekeeping, laundry, maintenance, security, driving, health center or the office. A Support Service Staff member lives in a bunk with a group of other Support Service Staff – with the exception of office staff, who live in bunk with campers and Health Center staff, who have private accommodations. During a Support Service Staff member's down time, they may take advantage of the camp's facilities and are encouraged to actively participate in camp life. Applicants must demonstrate a strong aptitude in their specific area.
Food Service
Will actively participate in all aspects of food service at Camp: set up, prep, serving and clean up.
Housekeeping & Laundry
Keeps the public buildings and bathrooms clean. Provides porter service for all bunks. All camp towels and sheets are laundered by Housekeeping.
Maintenance/Security
Basic carpentry, electrical, automotive and landscaping skills. The ability to make repairs & learn on the job is essential.
Driver
Must hold a valid driver's license. Drives campers to medical appointments, picks up prescriptions and does light shopping and errand running.
Health Center
Timber Lake Camp has seven nurses and two doctor on staff. The Health Center must be covered at all times and all Health Center staff is available for each med call (after breakfast, lunch and dinner.) Each nurse is on duty two nights a week. All LPN's and RN's must be NY State Licensed Nurses and Timber Lake Camp will reimburse staff for reciprocity fees to obtain a NY State License. Good communication skills are essential, as interacting with parents is a big part of the job.
Office
Answers phones, talks to prospective and current camper's parents, sorts mail and assists programming and media teams.
*Timber Lake Camp is an equal opportunity employer (EEO) and provides fair and equal employment opportunity for all job applicants regardless of race, color, religion, national origin, gender, sexual orientation, age, marital status or disability.