Meet Our Directors
Jay Jacobs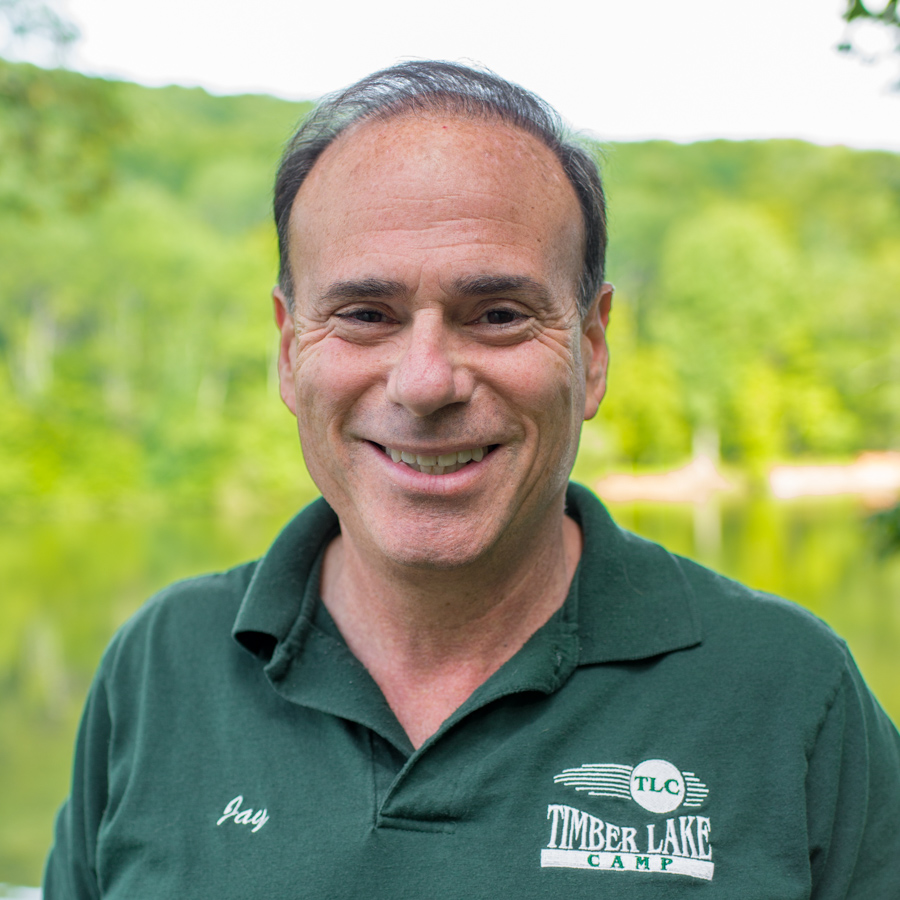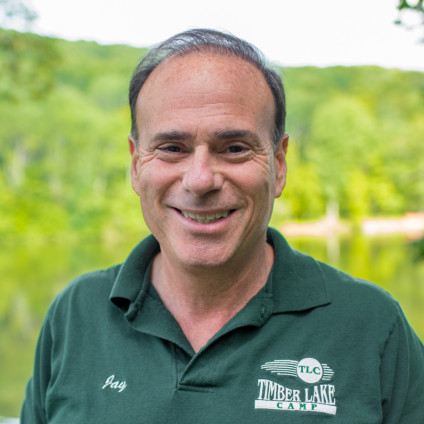 Jay arrived at Timber Lake in 1967 as a camper, and worked his way up from counselor to head counselor before becoming owner/director in 1980. Highly regarded in the camp industry for his innovative ideas, he was appointed by the Governor to serve on the NY State Camp Health and Safety Council. Jay has served as President of the NY Section of the American Camp Association, Past President of NY State Camp Directors' Association, and is the founder of SCOPE – Summer Camp Opportunities Promote Education, a program which provides camping experiences for inner city kids at a host of not-for-profit camps. In 2001, Jay founded and currently serves as chair of Heal the Children, a program of the American Camp Association that provides free camperships to the children of victims of the 9/11 tragedy. His first love, however, is the time he spends every summer with his campers.
Mindy Jacobs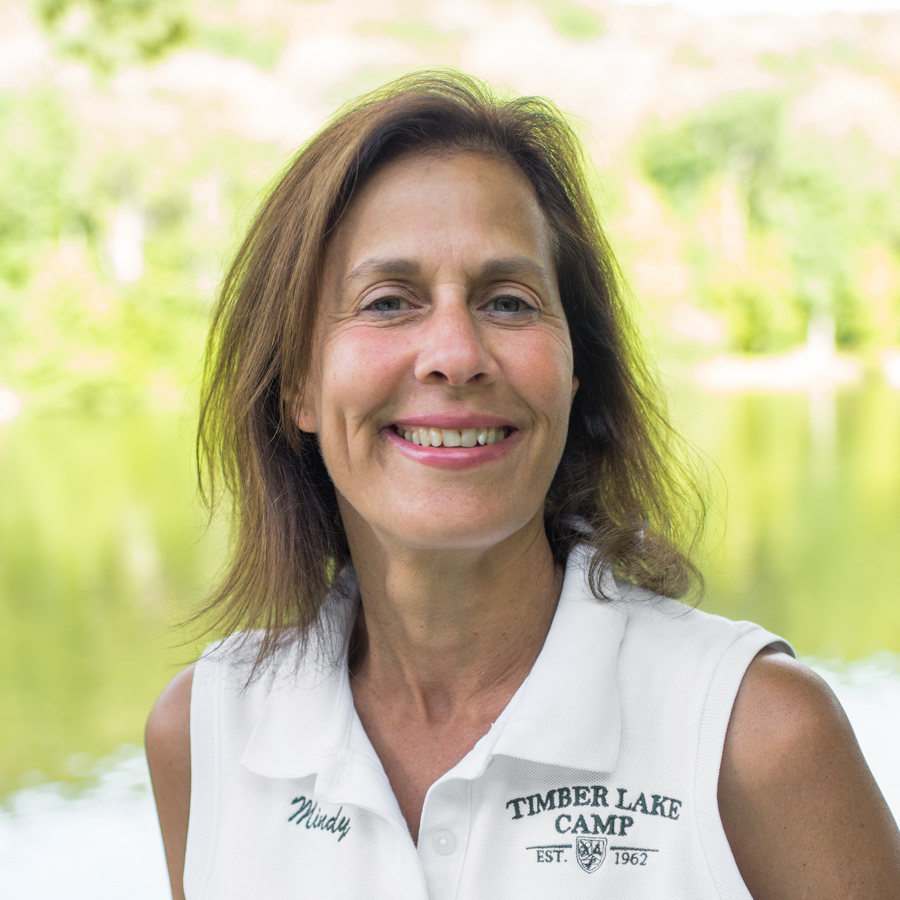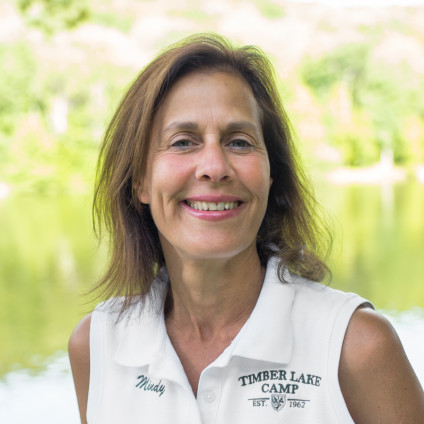 Mindy was also a camper and then a staff member at Timber Lake. She became director of our Girls' Campus in 1982. She is the person who gets to hear problems both big and small and help solve them. Her top priority is to help all girls feel comfortable at Timber Lake and to make sure parents know that their children are safe and secure in every way at camp. During the off-season, Mindy works with new families to ensure that the transition to sleep-a-way camp is a smooth one.
Meet our Team
Jackie Jacobs Diamond
Jackie has been part of the Timber Lake family for as long as she can remember.  After her years of being a camper, Jackie went from counselor to group leader and then division leader for the 8th and 9th grade girls. After nine summers working with the Girl's Upper Camp, Jackie is now one of the Girls Head Counselors alongside Liz Mayo.
Jackie graduated from Syracuse University in 2008 and received a dual Masters in General and Special Education. She spent two years teaching in the New York City School District. In 2011, she realized camping was what she truly wanted to do year-round.
Jackie knows each of the campers and counselors on a personal level, and brings a fun and nurturing environment to TLC. She is always available to campers and staff, and supports them in making and keeping long lasting bonds and friendships.
Jackie and her husband, Evan, recently got a new puppy named Nike who will also be joining the TLC family during their summers up at camp!
Liz Mayo
Liz has been a part of the TLC Family for 16 summers; the majority of which was spent as the Assistant Head Counselor for Girl's Middle Camp, ensuring that campers and staff had fun and safe summers.
Liz is now the Girls Head Counselors, alongside Jackie Jacobs Diamond, and together, they work to make sure that every camper leaves with new skills and interests, greater self-confidence, and self-resilience. As a mother of two boys who grew up at Timber Lake, Liz understands firsthand the impact that the summer experience can have on a child's life – it is a place where children can be themselves, enjoy a pause from the stresses of the school year, and forge new friendships.
During the off-season, Liz is involved in program and staff development. Additionally, she meets with new and current camp families – making sure that the transition to camp is smooth for both campers and parents alike.
When not at camp, you can find Liz running on the beach or reading in her hammock at her South Florida home. Although she enjoys the tranquility of it all, it's not long before she's itching to return to Saddle Mountain – to be reunited with the amazing campers and staff that have become her second family!
Scott Glick
Scott joined the TLC Family in 2014 and works year round as our Associate Director. His experience as a camper made an big impact on his life and he was thrilled when he had the opportunity to make his passion his profession. Scott spends each and every day working to ensure that TLC provides its campers with the best possible summer camp experience.
Scott wears many hats at TLC, including hiring staff, developing new programs, overseeing camp operations and upgrades, and is a year-round resource to our camp families. He is also an active member of the SCOPE Benefit Dinner Committee and is closely involved in the operations of the TLC STARFISH Foundation, a nonprofit that provides underserved children with summer camp, educational, community and wellness opportunities..
Prior to joining the TLC Family, Scott earned his Masters Degree in Accounting from Binghamton University and worked for PricewaterhouseCoopers while obtaining his CPA. He'll be the first to tell you that giving up the cubicle for the camping life was the best decision he's ever made!